I am trying to avoid buying any old computer, but a friend of mine and I made an exception in this case and bought this together. Somebody in Prague offered a non-working HP Integral Personal Computer (1985) for $420. It was just 15 minutes of traveling from my friend's home, so he visited the seller and told him that he would buy it if he could look into it, measure voltages and check for corrosion (either from caps or a leaked battery). The seller agreed. They briefly started the computer, but only horizontal bars were flashing on the screen. Then he disassembled the system, and everything was in pristine condition and all voltages were ok. After reassembling, he just paid and took it home.
When I visited the friend, he showed the computer. I asked him to start it so I could record a video of the error. To our surprise, the machine started directly into its HP-UX 5.0 UNIX system stored in ROM. Maybe the reseating of the internal boards helped it. Who knows. Anyway, we haven't played with it more. I will first clean it and it is necessary to check capacitors in the power supply, repair the power button and check why the machine does the high-pitch sound when operating – it sounds like a hard drive which is not there.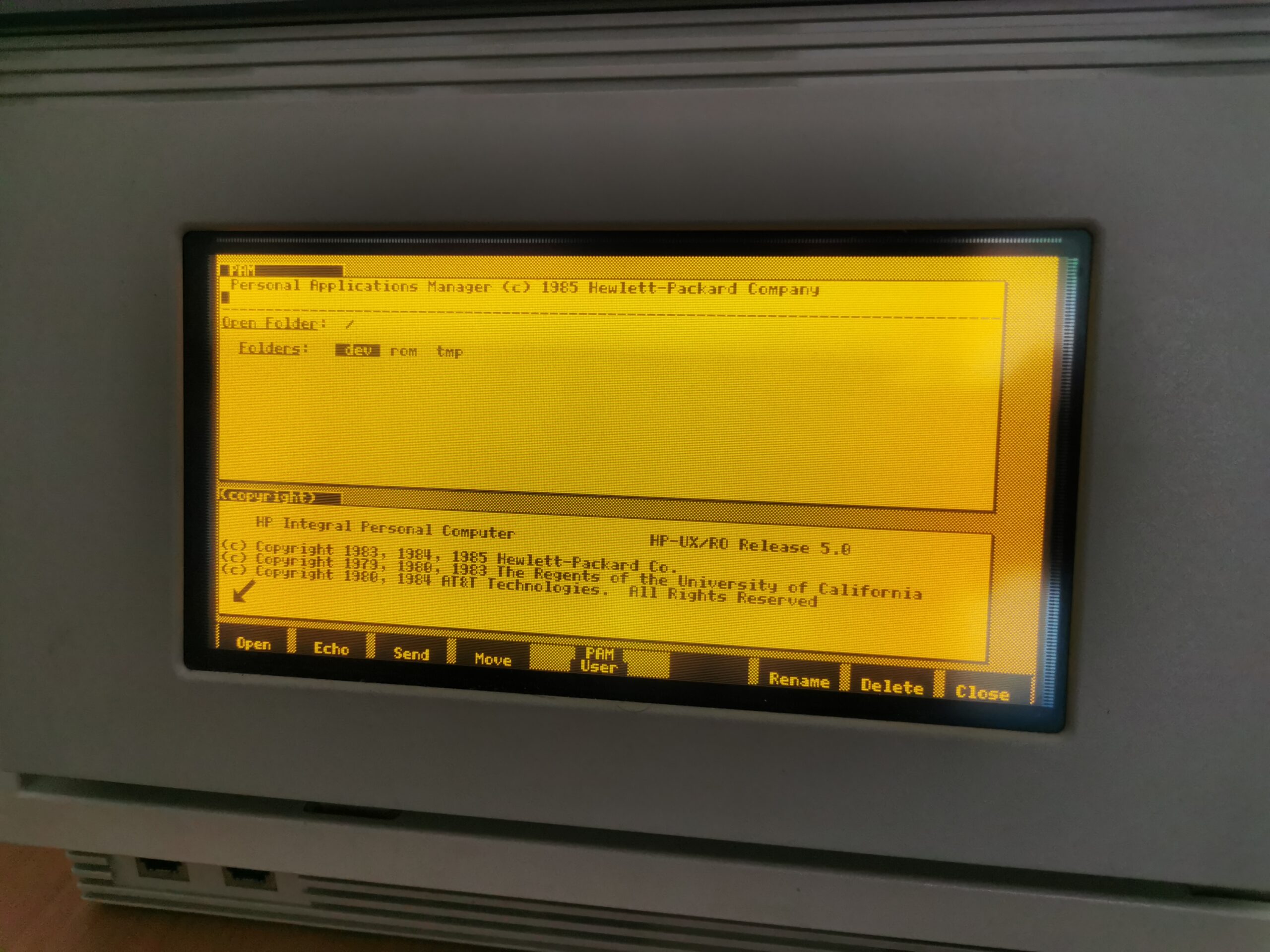 I love how the machine looks like and it is even smaller than I expected. When carried, it is just as tall as my 1989 Toshiba T3200SX with a 386SX CPU, 3MB of RAM and a VGA gas-plasma display… and it is not much heavier. HP Integral Personal Computer is based on the Motorola 68000 CPU and has at least 512KB of RAM. In addition to the ROM storage containing the operating system, there is just a single internal floppy drive (720KB 3.5"). More storage devices can be connected using HP-IB though. I always wanted this machine. I even have a HP Journal magazine from 1985 with a very in-depth description of each internal component.