Users with composite monitors (or TV sets) could use the 16-color video mode that was based on the same trick as was used in Apple II. On the other side, it was not possible to use more than four colors at the same time in the game when the system was connected to a standard RGBI (TTL) monitor. This was typical for many early PC games.
MS Flight Simulator 3.0 running on Olivetti Quaderno PT-XT-20. Although only XT-compatible, 16-MHz NEC V30 is five times faster than original PC with 4.7-MHz Intel 8088. This means that the game is perfectly playable on this machine.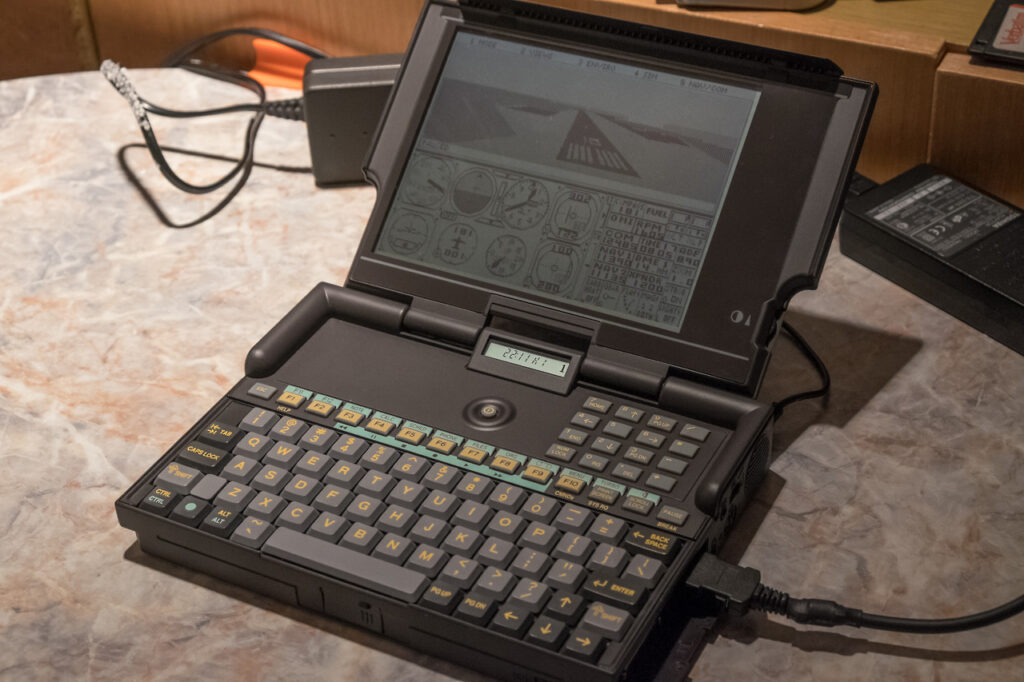 The internal 20MB Conner hard-drive is defective and needs to be repaired. However I am able to share a hard drive from another computer over a provided null-modem serial cable thanks to somebody in Olivetti who decided to add interlnk.exe and intersvr.exe to the C: ROM drive.